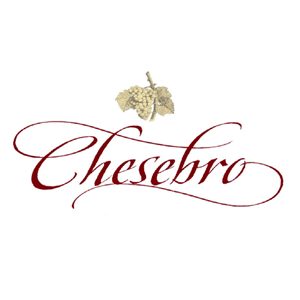 Carmel Valley, Monterey County
Winemaker
Mark Chesebro is the former winemaker for Bernardus Winery of Carmel Valley from 1999-2005, and continues there as Consulting Winemaker, using a non-interventionist approach. His love of fine dining flavors began early, growing up with wine at the family dining table (European parentage), began making beer for the family at age 12, and later had his own artisan cheese dairy. Wine eventually became his focus, leading to an Enology degree from UC Davis and a career of winemaking.
Vineyards
 As both a winemaker and grower, Mark Chesebro grows wine grapes in his own vineyards. The Winery is located at the Chesebro CM Ranch Vineyard in Carmel Valley, only 7 miles from the Pacific Ocean, yet 25 miles up the Carmel Valley. Perched at 1,500 feet elevation, with Rhone-like terroir, late budding and even-later harvesting (usually late October to late November), excellent drainage and low-nutrient-soil, which forces very deep vine rooting. The vineyard is managed without pesticides or herbicides and is hand-harvested in several passes.
His Cedar Lane Vineyard in Arroyo Seco is adjacent to the southern end of the Santa Lucia Highlands appellation and supplies fruit to several central coast wineries including Morgan and Bernardus. This cooler site gives 6 weeks more hang time. He is also an owner of the Soledad Mission Ranch Vineyard next to the Santa Lucia Highlands. Mark's whites are picked with low brix, making lower alcohol levels without any watering back. Reds are bottled unfiltered.
Arroyo Seco Whites from the Cedar Lane Vineyard
The Cedar Lane Vineyard is just a few yards south of the famed Santa Lucia Highlands bench on the dry streambed floor (the Arroyo Seco), loaded with rounded river rocks varying in size down to find grains of sand. Almost no topsoil, with sand filling in gaps around all the rocks, it is a terrible place to try to dig a hole. But it is ideally well-drained, and produces wine grapes with concentrated flavors. It is located at the bottom of a sheer cliff, the driveway down hugging a 100-foot high vertical drop-off from the Santa Lucia Highlands bench, directly to the north. His Whites are made using no new oak, stainless fermented, and emphasize crisp acidity, lower alcohol levels and a combination of racy, juicy and exotic flavors. He accomplishes this style by harvesting each white varietal 3 different ripeness levels: a portion while the grape acidity is very high, the majority harvested at optimal ripeness, and a small portion harvested just days later, showing the more tropical, exotic flavors available. Mark's whites are all picked with low brix, creating wines with lower alcohol levels.
Sauvignon Blanc 2018, Cedar Lane Vineyard, Arroyo Seco 12.9% Alcohol  Spring Release
Made 100% from the exotic-styled Musque clone, it has intense tropical aromas of honeydew melon, white peach and passion fruit, backed up by a floral and subtle grassy character. It is light bodied but full-flavored with minerality and zingy with crisp citrus brightness. 200 cases made.
Albariño 2016, Monterey County                                              13.4% Alcohol
Along with the usual citrus and stone fruit aromas and a floral note, this wine shows great minerality and a wonderful bright round finish. It is both light and bright, finishing typically crisp and zippy. 120 cases.
Late Harvest Sauvignon Blanc 2012, Cedar Lane Vineyard, Arroyo Seco                                      [375 mL]
From rare, botrytis-inducing fall weather, the nose explodes with honeysuckle, passion fruit and white peach with intense flavors of honey, almond and lemon, rich sweetness , bright acidity. 183 cases of 375ml bottles produced.
REDS
Pinot Noir 2014, Arroyo Seco    New Vintage
A blend of Cedar Lane and Soledad Mission Ranch vineyards. Beautiful light ruby core with a pomegranate hue. Open-knit with hints of mulberries, rose petals, and thyme followed by aromas reminiscent of conifer forest floor. Very bright but rich at the same time. Soft and supple attack followed by a long, finessed finish. 205 cases made.
"Las Arenas" 2013 (Grenache 65% / Syrah 35%), Cedar Lane Vineyard, Arroyo Seco      90 Points, WE           
90 Points Wine Enthusiast: "Black raspberry, blackberry, lavender and pepper show on the deeply purple nose. Dense black fruit shows on the palate, followed by a zesty explosion of acidity, flowery spices and cola." 263 cases.