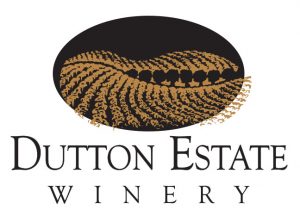 "

AMONG THE BEST GROWERS IN THE COUNTRY

"

– Wine Enthusiast

Green Valley, Russian River Valley, Sonoma County
Vineyards
All Dutton Estate fruit is from tiny lots within the finest 2% of vineyard sites in the family-owned 1,200 acre Dutton Ranch founded by Warren Dutton in 1964, and are certified Sonoma County Sustainably-Farmed and Fish-Friendly.
Dutton Ranch farms over 80 unique, separate vineyards located in the Russian River Valley, primarily in the coolest sub-appellation known as the Green Valley, within 15 miles or less of the Ocean. The family has sold fruit for many years to other premier wineries, including Kistler, Ramey, DuMol, Patz & Hall, Paul Hobbs, Lewis Cellars, Flowers, Meiomi, Merry Edwards, Duckhorn/Migration, Chappellet and JAX. The Duttons also farm 250 acres of apples, certified organic.
Winery
Dating back 6 generations farming in Sonoma County, co-owner Joe Dutton has built the famed Dutton Ranch to one of the finest sources of fine grapes, and was just named "Sonoma County Sustainable Farmer of the Year 2017″. 
Tracy Dutton over sees the Dutton Estate Winery operations. The 3 Sisters Collection wines are named for each of 3 Dutton daughters. Their oldest daughter Kyndall, is the winery's Brand Ambassador, while Kylie and Karmen help at the winery during their school breaks. Dutton Estate Winery is located in the Green Valley AVA of the Russian River Valley is in Sebastopol, a certified California Sustainable Winery
Winemaking
Dutton Estate creates wines of place that expresses the terroir of each site. Consulting winemaker Bobby Donnell joined the Dutton Estate team in 2017, following the recently retired Terry Adams, whose final vintage was 2016. Donnell has worked with Arron Pott, St. Clement, Provenance, Beringer and Amici Cellars. He says "Quality is everything we do at Dutton Estate Winery. Great grapes makes great wine." Night harvesting ensure that the fruit is picked cool and arrives at the winery in ideal condition. Grapes are hand-sorted then gently destemmed before cold- soaking (focusing fruit and spice while lightening tannins) and fermenting in open-top fermenters. Reds are punched down daily to disperse heat and give proper skin and juice contact, then pressed and racked into French oak barrels.
Sauvignon Blanc, Kylie's Cuvee, Musque Clone, Dutton Ranch, Russian River Valley 2017
90 Points, Wine Enthusiast: "Fresh, focused and herbal, this robustly ripe white has strong flavors of apricot, green apple and pineapple. It develops fleshy elements of tropical splendor as it opens in the glass."
Loaded with tropical fruits, melon and citrus, the wine is half stainless fermented, and the other half in French oak, retaining fresh high-toned tropical flavors while remaining rich and full on the palate. Night harvested. 818 cases.
Chardonnay, Kyndall's Reserve 2016, Russian River Valley 92 Points, Planet Grape 
92 Points, Planet Grape: "Creamy and delectable with ripe golden apple, toasted nuts, crème brulée and allspice."
It has lush layers of freshly sliced Gravenstein and Pink Lady apple, ripe white peach, and distinct citrus flavors, crisp acidity and a pleasant finish. Blended from 3 Dutton vineyards, including the cooler and older sites and the respected Wente and Robert Young clones. Fermented separately (and 20% in concrete eggs), aged on lees with varying toast levels before blending. 719 cases.
Chardonnay, Dutton Palms, Russian River Valley 2016 90 Points, Wine & Spirits 
Winery Notes: "A full-bodied Chardonnay with delicate floral notes of jasmine and honeysuckle and that amazingly pleasant aroma after fresh rain,"petrichor." There is a creaminess, an oily viscosity that is dramatically appealing. The oak is seamlessly integrated into the wine's finish."
From the coolest part of the already cool Green Valley, it has an orange-creamsicle element in an elegant, creamy and delicately layered texture. Whole- cluster pressed, Montrachet-yeast-fermented, lees-stirred and aged in a mix of new, used and neutral French oak, and settled in stainless. 90 points, California Grapevine: "Very Highly Recommended." 215 cases made.
Rosé of Pinot Noir, Dutton Ranch, Blushing Sister's Rosé, Russian River Valley 2016 New, Very Limited Spring Release
Winery notes: "Our limited Blushing Sister's Rosé of Pinot Noir is from Dutton Ranch's Manzana, Thomas Road and Jewell Block Vineyards in the cool Russian River Valley. Combines deep texture and red fruit flavors and from Saigneé (80%) and bright aromatics and delicate floral nuances from 4- hour skin contact and stainless fermentation for complexity and charm." A "Sister's Selection," named for the three daughters. 80 cases available.
Pinot Noir, Karmen Isabella 2015 92 Points, California Grapevine
92 Points, California Grapevine: "Fragrant, floral, seductive, bright, raspberry and cherry fruit aroma with hints of rose petals and Asian spices; medium body; crisp, elegant, nicely balanced, red fruit flavors with bright acidity and a silky mouthfeel; medium tannin; lingering aftertaste. Very highly recommended." 92 Points, Planet Grape, Publisher's Pick.
Blended for consistency from 3 Dutton vineyards, resulting in a complex wine with Himalayan blackberry, Marion berry, red currants, and boysenberry interspersed with sweet tobacco leaves on its earthy foundation. Named for the youngest daughter Karmen Isabella. Red fruited and lush, typical of Goldridge soil. 1140 cases.
Pinot Noir, Thomas Road, Green Valley, Russian River Valley 2016 Very Limited
Winery Notes: "A fruit cornucopia of flavors including cherries, blackberry preserves, brambleberry, and black plums. With a round mouthfeel, one detects freshly cut herbs, damp earth, and even smoked Prosciutto."
Roots spread deep in this diverse area with rocky, red clay, and sandy loam soil, in the northeastern part of the Green Valley. The vineyard tends to produce wine displaying dark berries with a bold, firm mouthfeel. Among the very limited single vineyard wines from Dutton Estate, made of the top 9 barrels from the vineyard. 235 cases